PINK DIAMONDS – Where Money Meets Textiles. A one-woman exhibition of hand woven fine art by Pamela Palma that combines the pursuit of money with beautiful materials, revealing subtle innuendos of language in a visual format. 
More than 30 works of art from my Money Weavings Series are featured in the 2018-2019 art season launch at the Sol Taplin Gallery of Miami Country Day School.  601 NE 107th, Miami Shores. 
Cocktail reception September 15, from 7 – 9 pm. Adults only. RSVP events@miamicountryday.org
Exhibition dates – August 15 > September 24, 2018
Cabezón, my first attempt at weaving, 1985, made me fall in love with this art form. Here is an exerpt from the America Tapestry Alliance
My tapestries are impressions of places I love intensely, places that make my heart sing. The subtly of color in the high desert of New Mexico is captured in Cabezón, an ancient geological formation in the middle of nowhere that exudes magical energy. I wove this from memory on a Navajo frame loom on the porch of my home in Buffalo, New York during a glorious Indian summer while I was feeling especially nostalgic for my previous life in the Land of Enchantment. This tapestry transported me back in time and place.
Ancient Legacy: Myths and Legends opens August 10 at Studio 18 in the Pines, Pembroke Pines, Florida.
On view are two of my hand woven wall panels depicting two Greek myths, Cassiopeia, and Castor & Pollux. In these works the historic tales are depicted in woven code, visible as surface patterning. Weaving is a form of code, as are alphabets, numbers, computer codes, mathematical equations.
Here are the stories.  Castor and Pollux are the Gemini twins. Born of Queen Leda of Sparta, Castor is her son by her husband, King Tyndareus of Sparta. Pollux is the spawn of the God Zeus, who disguises himself as a swan to "seduce" lovely Queen Leda. Leda has just bedded her husband the king, conceiving Castor; Pollux is added to her womb. In mythology, powerful Zeus can do anything, the gods and goddesses are meddlesome; they exploit the mortals and wreak havoc. Consequently everyone is related ‒ gods and mortals alike, ambiguous parentage is the norm, and birthing takes mystical formats ~ Queen Leda laid eggs and they became her twins. It's a mixed up world.
As young men, Castor and Pollux raise some hell in Sparta for sport. Castor gets himself mortally wounded. Pollux, his twin and BFF, is devastated and asks Zeus to unite him with his brother for eternity. Zeus has the power to bring Castor back to life but instead he sends them both off into the sky where they become the Gemini constellation.
Cassiopeia  – Cassiopeia is the excessively vain and apparently boastful Queen of Aethiopia, who brags incessantly about her daughter Andromeda, proclaiming her to be more beautiful than all the nymphs in the sea. This angers Poseidon, the God of the Sea and brother of Zeus. Poseidon's ego will not have it and poor Cassiopeia is banished to a distant point in the sky, spinning precariously around the North Pole for all eternity. Andromeda, is banished as well but meets a different fate. She is stripped naked and bound to a rock in the Mediterranean Sea somewhere near what is now Tel Aviv. Perseus, a son of Zeus, is returning victorious from slaying the snake-headed monster Medusa. He finds and rescues Andromeda.  Andromeda and Perseus are then married and live happily ever after while Cassiopeia spins and spins in the northern sky.
Cassiopeia – Fiber: Hand Woven, Hand Dyed Yarns, Size: 21" x 34"   $500.00
Castor & Pollux – Fiber: Hand Woven, Hand Dyed Yarns, Size: 21" x 34"   $500.00
Diptych Price $750.00 for both Castor & Pollux and Cassiopeia 
 I had the pleasure of being interviewed by VoyageMIA online magazine, about my work.
It reads like my life story – how I got started in fiber arts and textile designing, what I do. This is the photo I wanted in the article, me, modeling my poofy dress (my design in my #notjustaweaver category) in colorful Wynwood in early May 2018.
Apparently, my art work commands attention so they picked one with me and my weavings exhibited in Perspectives in Fiber: Moving Beyond Tradition, January 2017 the Armory Annex Gallery n Palm Beach County.

Sweet Summertime Silks are the perfect gifts for  you, your Mother, or anyone! One of a kind, each is hand printed to replicate tropical palms and foliage. 100% Silk. Art to wear. Silk. Nature's perfect fiber – warm in the winter and cool in the summer. My Summertime Silks can be  worn oh so many ways. Get yours today. On Sale NOW in my Etsy Shop
Choose from Silk Chiffon, China Silk, and Silk Crepe de Chine.
Sizes, quantities limited. BUY NOW!
I was interviewed last autumn for the American Tapestry Alliance, by Barbara Burns, an amazing tapestry artist and member of ATA. You can listen to the podcast here    and view the Blog Post on the American Tapestry Alliance website. 
Thanks, Barbara!
These are two of the images I provided for the interview. Left, Cabezon – This is where my weaving adventure began. This is the first piece I ever wove, back at Buffalo State College in 1985 while I was working toward my undergrad degree in Design. Cabezon is an unusual geological formation, a sacred place in northern New Mexico. The image on the right, SSI Beach, is a tapestry of a another sort, woven on a different type of loom. It is my interpretation of the beautiful coastline along St. Simons Island, Georgia. To purchase SSI Beach, contact me directly. Cabezon is not for sale.
My work is strongly influenced by the beauty of nature, the most amazing artist of all.  Being surrounded by beauty – art or nature, makes us happier, healthier people.
Here are three new additions to
my PamelaPalmaDesigns Etsy Shop
Each work is 18″ long by 16″ high (my photos are off). I designed these on my favorite floor loom using variegated cotton yarns that I dyed before weaving. Notice the color shifts within each work? That's the yarn changing colors by design. The background is black linen, very pricey yarn but a delight to weave.  Weaving starts at the bottom (more trickery) so I began with a black band, then I wove the colored yarn into the black linen , incorporating a diamond pattern (very tricky) into the weave structure. Then, weave, weave, weave this portion ~ until it was time to add the surprise materials, paper, cellophane, and my signature element, shredded US currency (legally obtained from the government). Then weave, weave, weave the upper portion to match the lower colored portion. Finally, finish off the work with a corresponding black band. The bands create definition, frame-like. There are no bands on the sides because the surprise materials defy gravity and extend outside the edges.
Three art works, each work is 18″ long by 16″ high, sold individually. Free Shipping in Continental USA.
Contact me privately for special triptych pricing! pamela@pamelapalmadesigns.com
Details and prices – go to http://www.etsy.com/shop/PamelaPalmaDesigns
Believe me, it is MUCH EASIER to shop via Etsy than for me to install paypal on this page.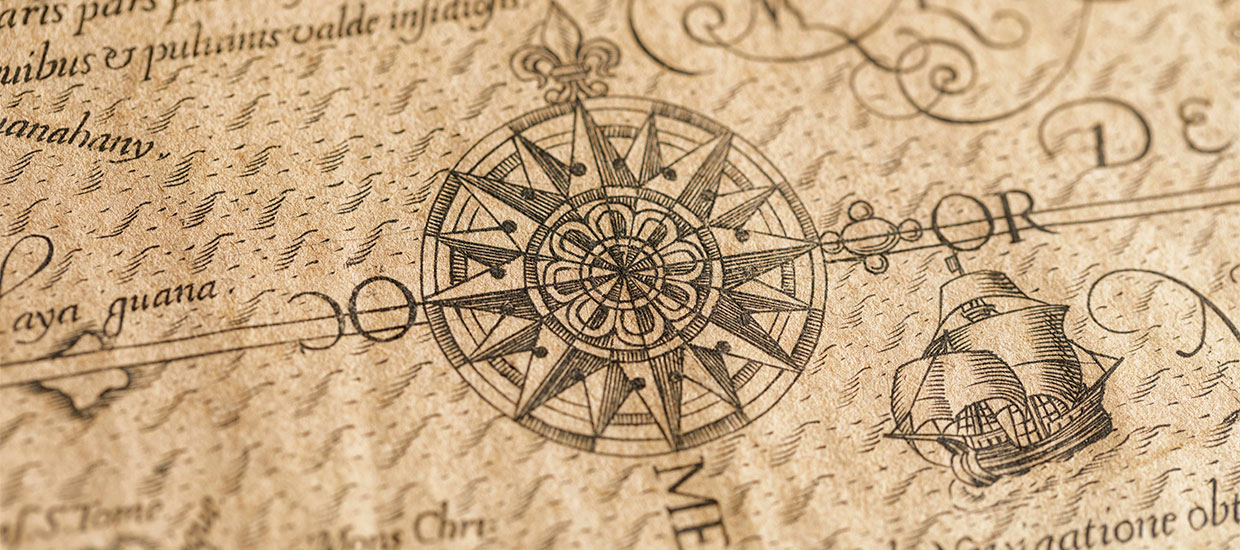 We are changing things up here at Fantastic Fibers Miami! This month as we prepare to celebrate the Springtime holidays, Passover, and Easter, we are taking Fantastic Fibers Miami on a field trip.
Where: The Lowe Art Museum
When: Friday, March 30, 2018
Time: 2:00 pm                    RSVP required: pamela@pamelapalmadesigns.com
Meet at the entry. We will chat a bit, share info, work, ideas, then tour the exhibition, Antillean Visions: Maps and the Making of the Caribbean , nearly 200 rare, beautiful, and historically significant maps of the Caribbean. Interesting! 
The Lowe has so many treasures! The glass gallery, its antiquities including bits of pre-Columbian Peruvian textiles (my favorite), contemporary art, and of course, a wonderful gift shop.
RSVP required: pamela@pamelapalmadesigns.com